×
---
---
Modern Family: The Complete 7th Season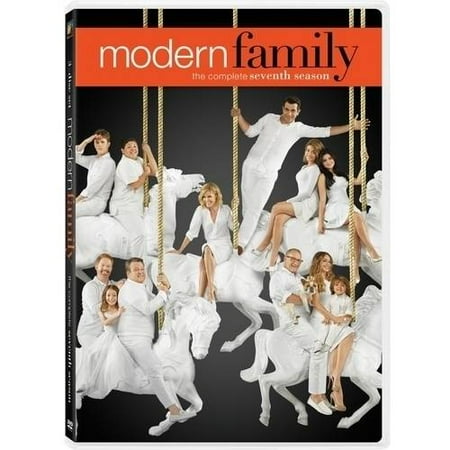 Enjoy a new chapter of love and laughter with the 7th Season of Modern Family, winner of five Emmy(R) Awards for Outstanding Comedy Series. Quackery rules the roost when Phil adopts a trio of orphan ducklings and the rebellious Dunphy kids spread their wings. Meanwhile, Cam and Mitchell face financial hurdles and wild frat boys, Jay and Gloria "farm" out Joe's preschool education and Manny leaps into the dating game. But will the big question finally be answered: are Haley and Andy destined to be together? The laughs, lunacy and love have never been more alive.
"Summer Lovin"; "The Day Alex Left For College"; "The Closet Case"; "She Crazy"; "The Verdict"; "The More You Ignore Me"; "Phil s Sexy, Sexy House"; "Clean Out Your Junk Drawer"; "White Christmas"; "Playdates"; "Spread Your Wings"; "Clean For A Day"; "Thunk In The Trunk"; "The Storm"; "I Don t Know How She Does It"; "Extended Version Of Thunk In The Trunk"; "Storming The Set: The Making Of An Episode"; "The Cover-Up"Express Yourself"; "The Party"; "Man Shouldn t Lie"; "Promposal"; "Crazy Train"; "Double-Click"; "Deleted And Alternate Scenes"; "Growing Up Modern Family"; "Kids In The Spotlight".
Subtitles: English SDH (Subtitles for Deaf and Hearing Impaired), French and Spanish.